I serve kambo in Nevada City, CA.  If you don't live in the area – you can create your own private kambo retreat by camping overnight on our property OR staying in our recently remodeled guesthouse. 
Add-on options include:  home-cooked meals, in-house bodywork and massage, sound healing, on-line or in-person meditation and yoga classes.  – Scroll down to find out more!

  Private sessions and group ceremonies (up to 10 people) are held in my home and our brand new yurt!  

I also travel.  Locations include: Nevada County (Grass Valley, Auburn, Colfax, etc.),  Sacramento, Roseville, and El Dorado County (Truckee, North and South Lake Tahoe), and Reno, Nevada – Contact me for more details!
Nevada City, CA is about a 2hr 20 min. drive northeast from San Francisco.
Pitch a tent or park your camper van and stay on our property for the day or night!

It's FREE

.  
There's nothing more magical and humbling than sitting with the frog, surrounded by beautiful nature.  The
Yuba River
and
Scotts Flat Lake
are only a 15-minute drive from our house, not to mention the many nearby hiking trails to explore.  For healthy, delicious eats and treats, Nevada City has a charming downtown with many options for food and refreshing drinks!
Jamie is an incredible Kambo practitioner with such a powerful and healing energy.  Jamie has a gift of being able to intuitively know how to work with you and the medicine. I just recently had a session at her home in Nevada City and camped out for a couple of nights on her property.  The region is spectacular filled with many amazing hikes, rivers, creeks, and lakes.
Not only was I able to receive an amazing session but I was able to decompress and integrate the experience by spending quality time in nature away from the hectic city energy.
Retreat to Nevada City and STAY in our COZY guesthouse!  If you don't feel like camping during the cold months or camping isn't your thing, you can rent our guesthouse for only $75/night with no fees.  It's a charming farmhouse studio with a full kitchen and bathroom, with access to our patio and beautiful views!
If Kambo isn't on your agenda, but you still want to visit Nevada City, you can rent our guesthouse for $95/night with no fees.
 WHAT'S INCLUDED:
Entire house to yourself
Sleeps up to 3 people
Full functioning kitchen (stove, microwave and refrigerator)
Bathroom (Toilet, sink, shower)
Full-size loft bed
Futon sitting area/additional sleep area
TV and HDMI hook-up
Heat and Air
WiFi
Access to the patio, amazing views, and magical sunsets!
An abundance of nature and wildlife
Add-ons: 
Click one or scroll down to find out more!…
The whole experience with Jamie was really incredible. I felt safe and welcomed from the moment I arrived! Their guest house was so warm and comfortable, which has a full kitchen and amazing view right out the back. There are also many things to explore and adventure locally in the area.
Jamie holds the space during her treatment sessions with grounded grace, understanding, and compassion. Her energy is wonderful and I would highly recommend it anyone who is considering treatment or a wonderful place to stay!
ADD-ONS:  Make Your Kambo Experience Unforgettable! 
Let me cook for you for a more pampering and nurturing experience, while staying in our guesthouse!
EAT BLISS is a nutritious and yummy food service providing personalized, organic home-cooked meals delivered right to your guesthouse doorstep.  We want to take the thinking out of food so you can retreat fully into your healing experience!
Donations: 

2-Day Plan: $150 includes light lunch meals – after kambo – and two dinner meals. 

3-Day Plan: $225 includes light lunch meals – after kambo – and three dinner meals.

4-Day Plan: $300 includes light lunch meals – after kambo – and four dinner meals.
The convenience of the guesthouse and the detaching from the busy world reinforced the healing for me. I loved the quiet and serene setting that allowed me to read and journal. For my second round of staying here and doing Kambo, Jamie enhanced the experience with the offering of homemade food – which was both delicious and felt very nourishing. As a busy mom of two young children, having another person preparing food for me, felt so pampering! All in all, I'd plan to return again to Jamie for more healing and retreat for sure!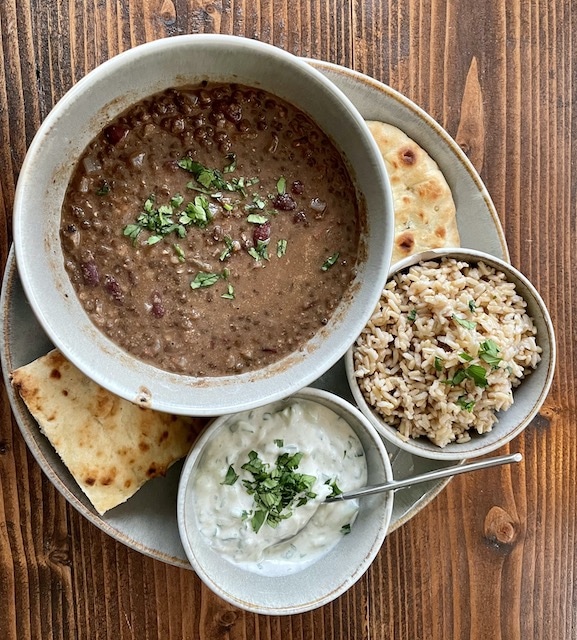 Offering in-home bodywork & massage with Elysse Dumont.
  Blissful Massage is a deep tissue and nurturing type of full body massage that promotes states of deep relaxation, eases tension in the body, and wipes out the stress and anxiety of everyday life. Each unique session is based on the clients' needs at the time of your session helping to integrate and feel the wholeness that you are.
  Raindrop Technique – (90 minutes) This unique technique is a combination of 9 essential oils with the purpose of stimulating the organs and systems of the body. When these powerful essential oils are combined, they have a synergistic and supportive effect on the body's immunity and natural defenses, promoting detoxification as well as the release of unhealthy cells – including those illnesses lodged in the mind and emotions.
I spoke with several kambo practitioners geographically closer to me prior to Jamie, but knew right away Jamie was the guide for me!  Staying in her adorable guest home on her beautiful, tranquil ridge-top property was a treat, and so wonderful to combine the deep healing with mini-retreat time.  I highly recommend combining your kambo experience with meditation or bodywork – so helpful in integrating and connecting all the shifts and clarity.
Thank you Jamie for such a beautiful initiation to this special medicine."
Offering in-home sound healing with Elysse Dumont.
Whether you choose to add sound healing after kambo or during a massage, Elysse's unique modality uses a variety of sounds, instruments, and chants that tune, harmonize and synchronize our mind and body. If we imagine our body as an instrument, sound healing essentially gives us a "tune-up".  Our bodies vibrate at various frequencies of sound and we can use sound vibrations to heal. You can expect to experience a more relaxed, present, stress-free state of mind.
Donations:

60-min massage OR sound healing – $150                                  

90-minute massage –
$180
30-minute sound healing add-on –
$30
Offering in-person & online Vinyasa style yoga classes with Samuel Palmer.
Give yourself a comprehensive and sacred experience by adding yoga to your kambo retreat!  Yoga can serve as both preparation and integration, helping you to fortify the mind-body connection and supporting deep inner work.
Just to note:  Gently moving the body after your morning kambo session can be exactly what's needed to allow the frog energy to flow within.  Sometimes, after a few/several hours of much-needed rest – depending on the intensity of the kambo session – the body can feel antsy and need to move.  That's why we're excited to have Sam on our team, offering you accessible yoga classes in the comforts of the guesthouse and yurt.    
Online classes – A variety of LIVE group classes are available at various times, please see the schedule and sign up today!
Private sessions
– This
 in-person yoga session is an experience tailor-made for you. Whether you need something
physically challenging to aid in breaking up and clearing stuck heavy energy or a more restorative practice, embracing stillness while being bathed in the luscious tones of Tibetan bowls – your session will be exactly what you need for your healing.

Online Group Classes –
$12
 drop-in

60-minute private yoga session –
$150
        30-minute sound bath add-on – $50

60-minute private restorative yoga and sound bath –
$150
San Francisco, California
Location 2

  I serve the San Francisco Bay Area.
Hello!  Thank you for being here 💚  Currently, I'm serving kambo in Nevada City after living and serving in SF for over 4 years.  We bought a house right before COVID hit.  And, fortunately my Bay Area clients LOVE making the trip to stay here and work with kambo🐸 It truly is a magical healing experience to sit with the frog, surrounded by nature and away from home.  My clients describe it as a private kambo retreat mixed with a jungle feel

🌿

  It truly is a special place with a lot to offer!  But, i
f your schedule doesn't allow for a few days getaway…

I travel and make house calls.  Locations include: North Bay, South Bay, East Bay and Southern California (Santa Monica, Venice, Los Angeles, etc.) – Contact me for more details!

  Private sessions – If I'm already in the area, I will come to you for a private session.   Contact me to see if I'm in the area!

  Group sessions –  I travel to you with a minimum requirement of 3 people doing 2 -3 days of kambo. 
Hello! Learn about me and my journey to becoming a kambo practitioner!
Be sure to check out the Session page to learn more about the kambo experience and where I get my kambo!
  My clients love to share their kambo healing experiences.  Read what they had to say!